Contact us for current office hours. Info@allgreensod.ca or call 905-263-2213
We offer lawn advice, step-by-step instructions, supply of seed, fertilizer, and black earth. Contact us for more information at 905-263-2213 or info@allgreensod.ca
We are OPEN CURBSIDE! Drop in to see us. No pre-order necessary. COVID protocols in place.
Our Office is Outside! Arrangements can be made to pick up outside of office hours.
Tap Available (Visa, MC, AMEX, Debit), e-transfer, cash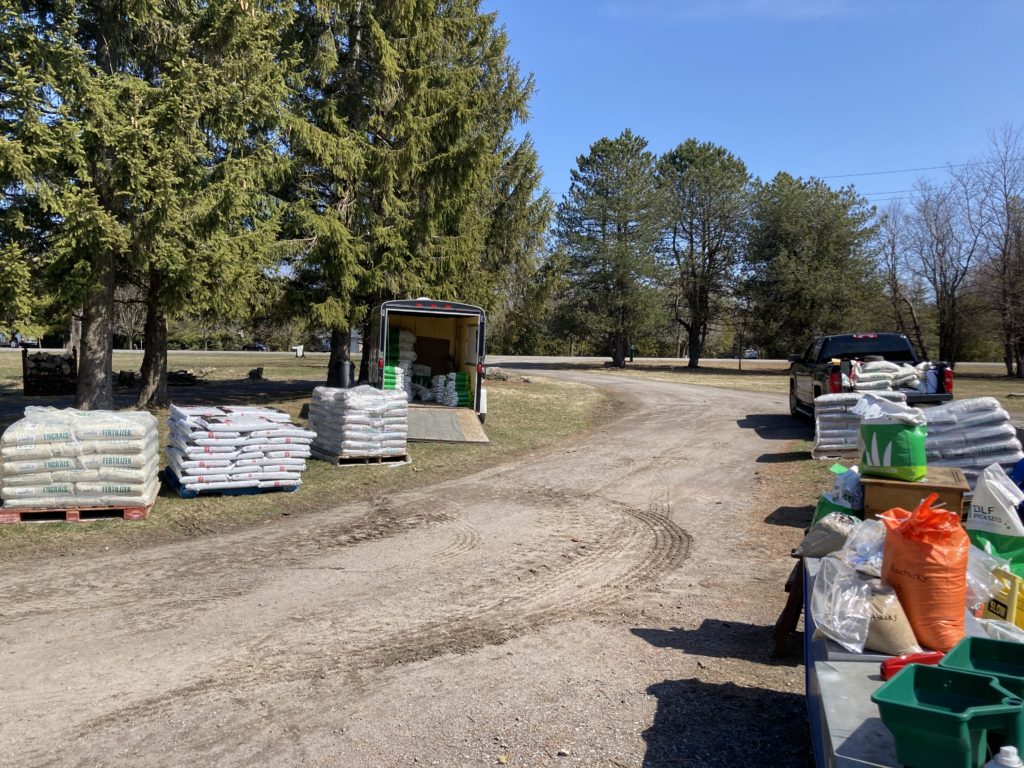 SEED • FERTILIZER
Grass seed and fertilizer available.
*No longer harvesting and selling sod*
Fertilizer
28-4-8 with 40% SCU
10-10-10
5-15-20 with 2% magnesium
6-3-12 with 2% magnesium
Grass Seed
Campus Green
Ultra Shade
100% Kentucky Bluegrass Seed
Perfection
*Price plus HST
Curbside, contactless service available.
Pick up locations at 4100 Green Road in Hampton or East Oshawa.
*Arrangements for pick up can be made outside of office hours.
We are happy to announce a big change at All Green Sod Growers Ltd! As of April 2018, our name is changing to All Green Sports. Our new name reflects our focus changing from sod growers to our sports field maintenance division. Consequently, we will no longer be harvesting and selling sod. We will continue to sell premium seed and fertilizer.

4100 Green Road
Hampton, Ontario L0B 1JO
Phone: (905) 263-2213 or (905) 725-9674
Fax: (905) 263-4604
Email: info@allgreensod.ca